Unequal Laws unto a Savage Race
On "The Fading American Dream"
Good morning. This is working theology.
Within your own neighborhood people are living in completely different worlds. People living just across the street or on the other side of the elementary school have vastly different trajectories.
This is the argument made by Raj Chetty, a Harvard economist who some say is reinventing the field.
The argument is two-fold: First, the American dream is fading for most children born today, and, second, it's worse depending on where you grew up.
The Fading American Dream
American children born today have a worse chance of making more money than their parents than they did in the past, according to Chetty's work at the Stanford Center on Poverty and Inequality.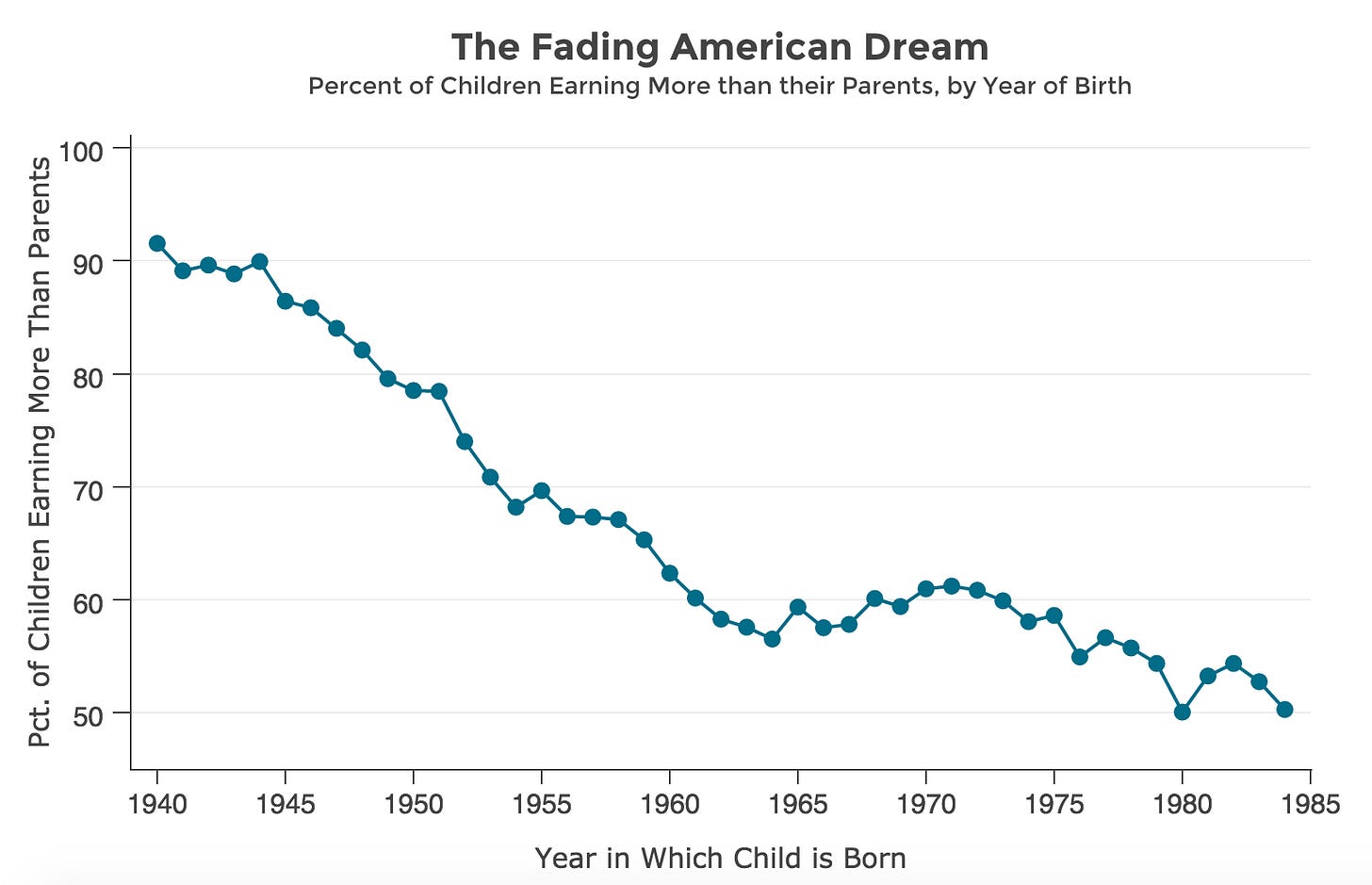 There's too much data for this point here, but what's interesting is how different this looks depending on which side of the neighborhood you grew up.
The Opportunity Atlas
Chetty and his team created a tool called the Opportunity Atlas, in which they have used tax and census data to determine how children have fared relative to their location and their parents' quality of life. The data drills down to the neighborhood level.
The Atlas is truly eye-opening—try looking for your hometown and see what other worlds lived nearby.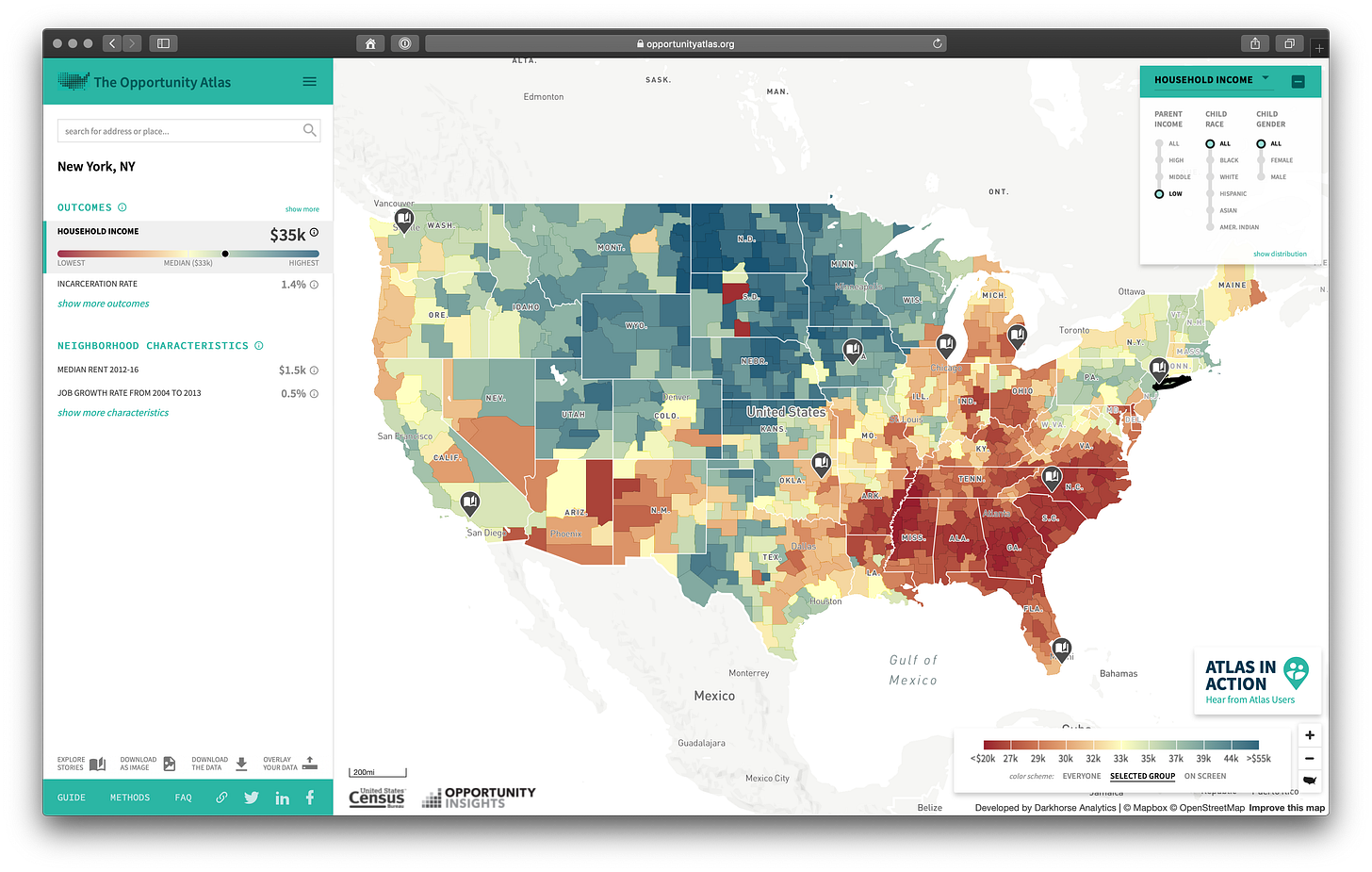 The blue represents areas where children have a high chance to increase their standard of living, whereas the red areas denote low opportunity.
Over the coming months, I'll be referencing this and Chetty's other work through Opportunity Insights, where he uses big data to solve social problems.
One interesting piece to this puzzle was pointed out in The Atlantic's profile of Chetty: His Atlas looks strikingly similar to a map of slavery consulted by President Abraham Lincoln in 1861.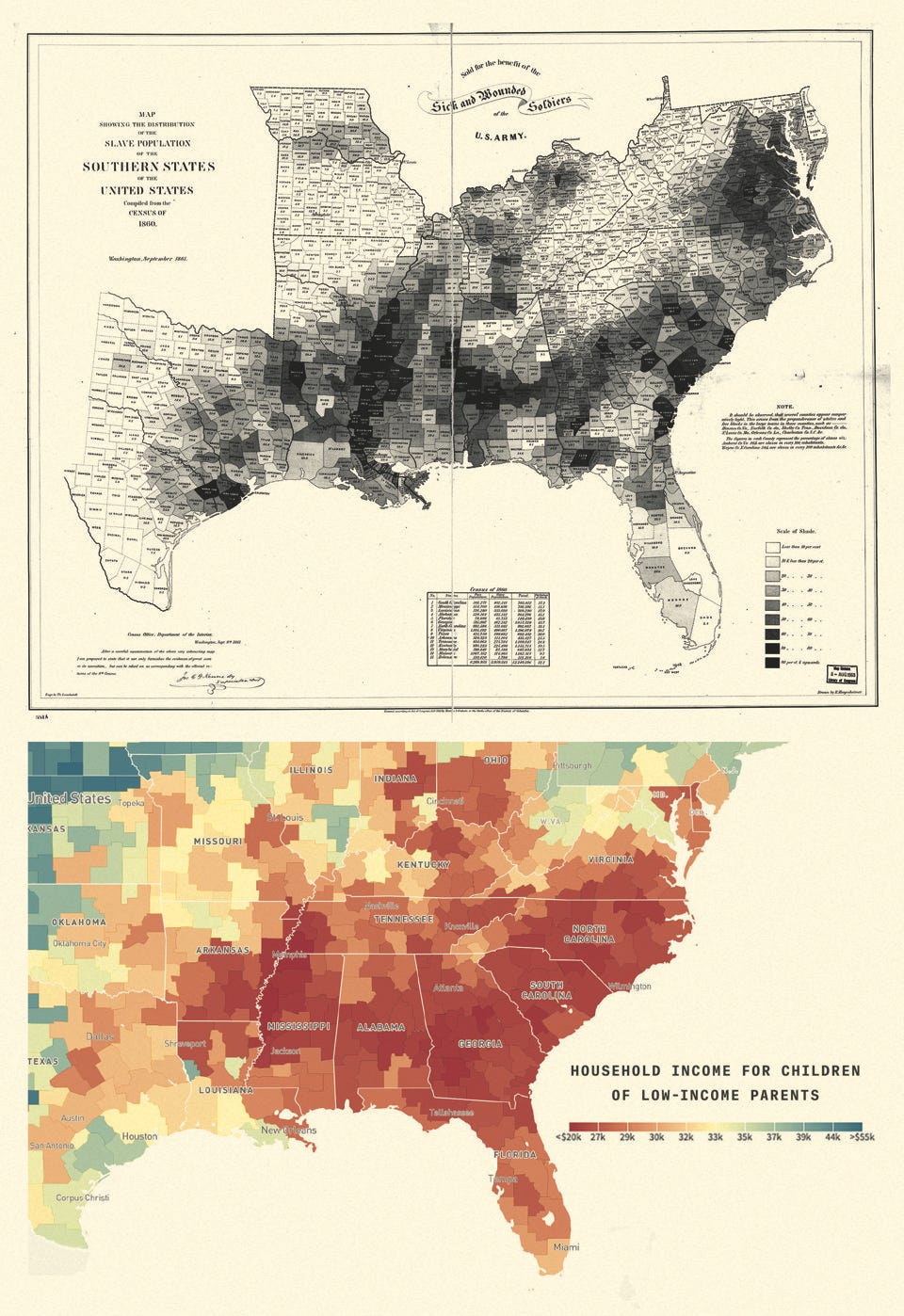 We'll come back to this in due time.
To set the stage for later notes on this topic, I encourage you to watch a thirty-minute video on how the economic machine works. It has been marvelously helpful in seeing the bigger picture.
Thanks for reading.