The Power of Place
Good morning. This is working theology.
In the second lecture of a Harvard economics course called "Using Big Data to Solve Economic and Social Problems," there is a very interesting chart. But first, let me provide some context.
A few weeks ago I mentioned Raj Chetty, a Harvard economist who—you might have guessed—uses big data to solve economic and social problems. He and his team at Opportunity Insights created the Opportunity Atlas, a map that shows economic mobility for children relative to their parents. You can read that post and a great profile on Chetty's work in The Atlantic.
Here's a picture of the Atlas zoomed into the Boston area, where red represents low opportunity of upward mobility and blue represents high opportunity.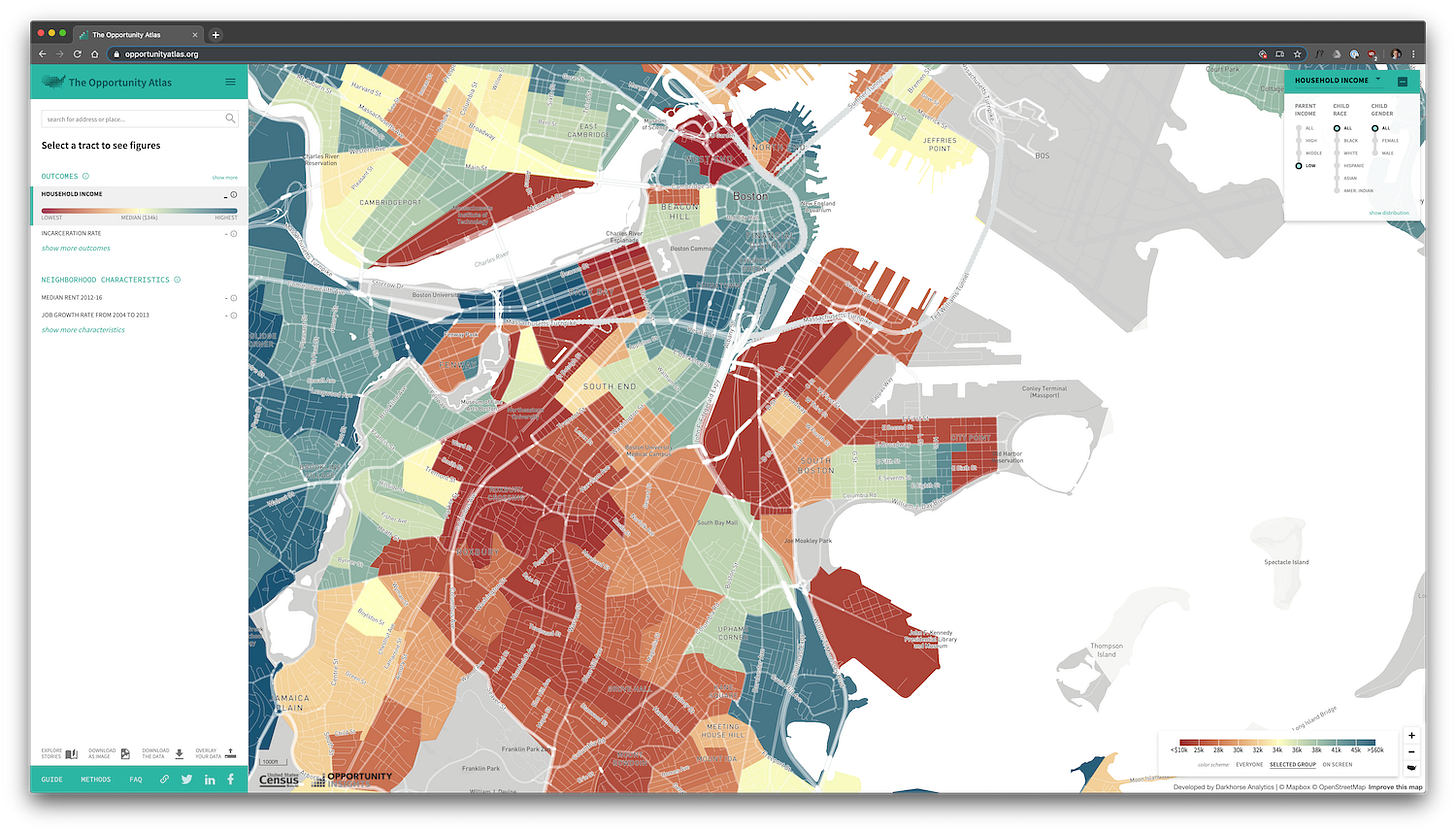 Chetty teaches this course in part to explain how where a child grows up largely determines his or her economic outcome, down to the year and neighborhood where they moved.
For example, near the Boston area sits an affluent neighborhood called Savin Hill in which children have a high chance of earning more than their parents. The median income is around $40,000. Conversely, there is a less affluent neighborhood called Roxbury where the median income is $23,000.
If a child moves from Roxbury to Savin Hill at the age of two, that child will have a median income in their mid thirties of around $38,000. If they move at ten, the child's income drops to $35,000. At fifteen it drops to $32,000, and so on.
Here's the chart to represent this regression.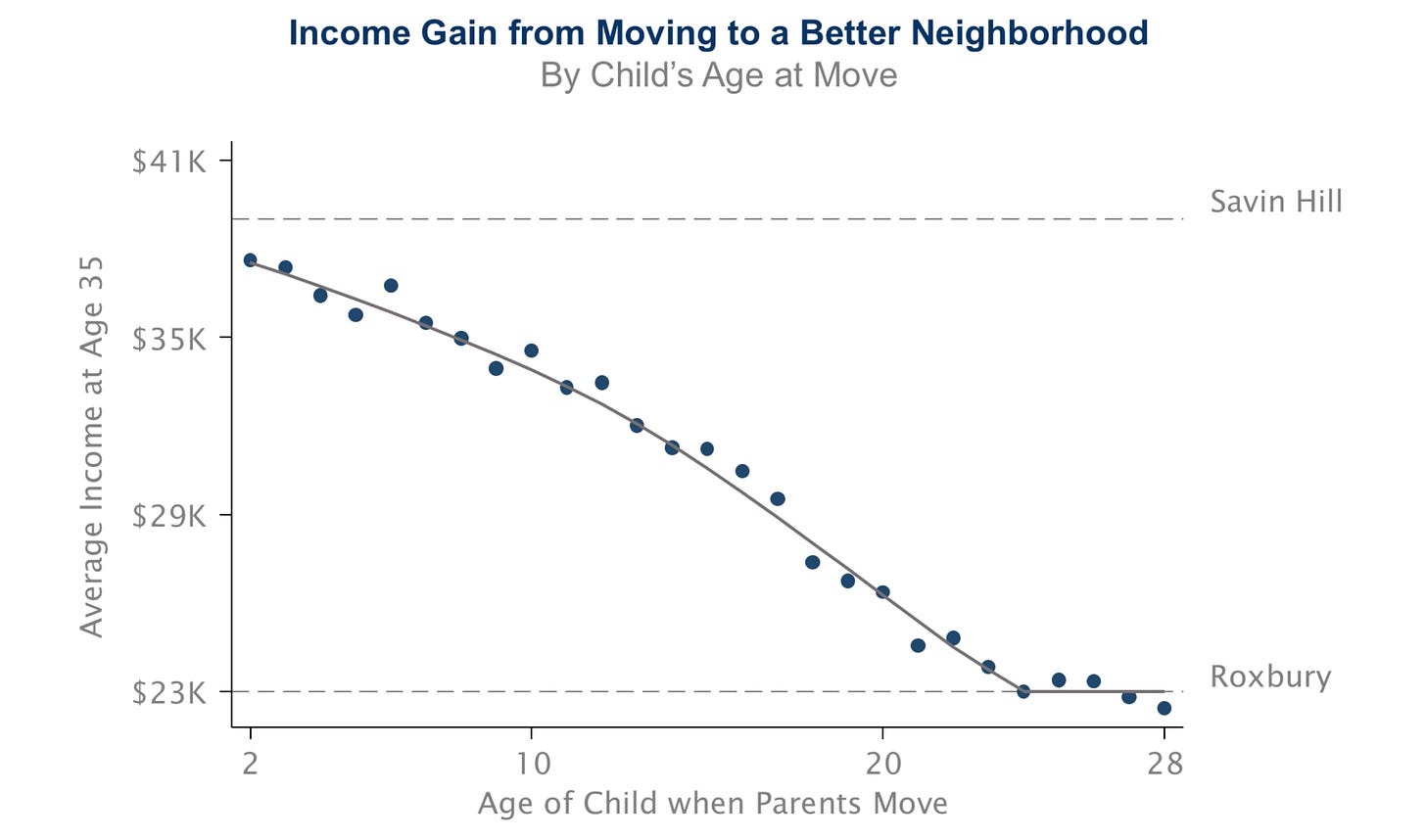 This represents the fact that your surroundings largely dictate your economic well-being, and likely your spiritual and emotional well-being too. Whether it's through your community, your network of friends, or the physical spaces around you, God has provided powerful tools—for good or ill—to shape your future.
We began life in a beautiful garden, commanded to build the great city. We'll get there one step at a time. Perhaps big data can help.
Thanks for reading.