The Business of Belief, Part 2
Is a business worldview even possible?
Good morning. This is working theology.
Yesterday, shortly after I sent out "The Business of Belief," I read a newsletter from Alan Murray, the president and CEO of Fortune, on the same topic.
My former colleagues at the Wall Street Journal editorial page launched a broadside against the Business Roundtable's "stakeholder" policy yesterday. (See my story here, and the Journal's riposte here.)
The first part of the Journal's argument is simple, but it does present difficulty for socially-conscious leaders. Murray's paraphrase of the argument: "A fuzzy commitment to multiple stakeholders could undermine financial discipline." In other words, if businesses want to impact society outside of their shareholders, they need to perform well.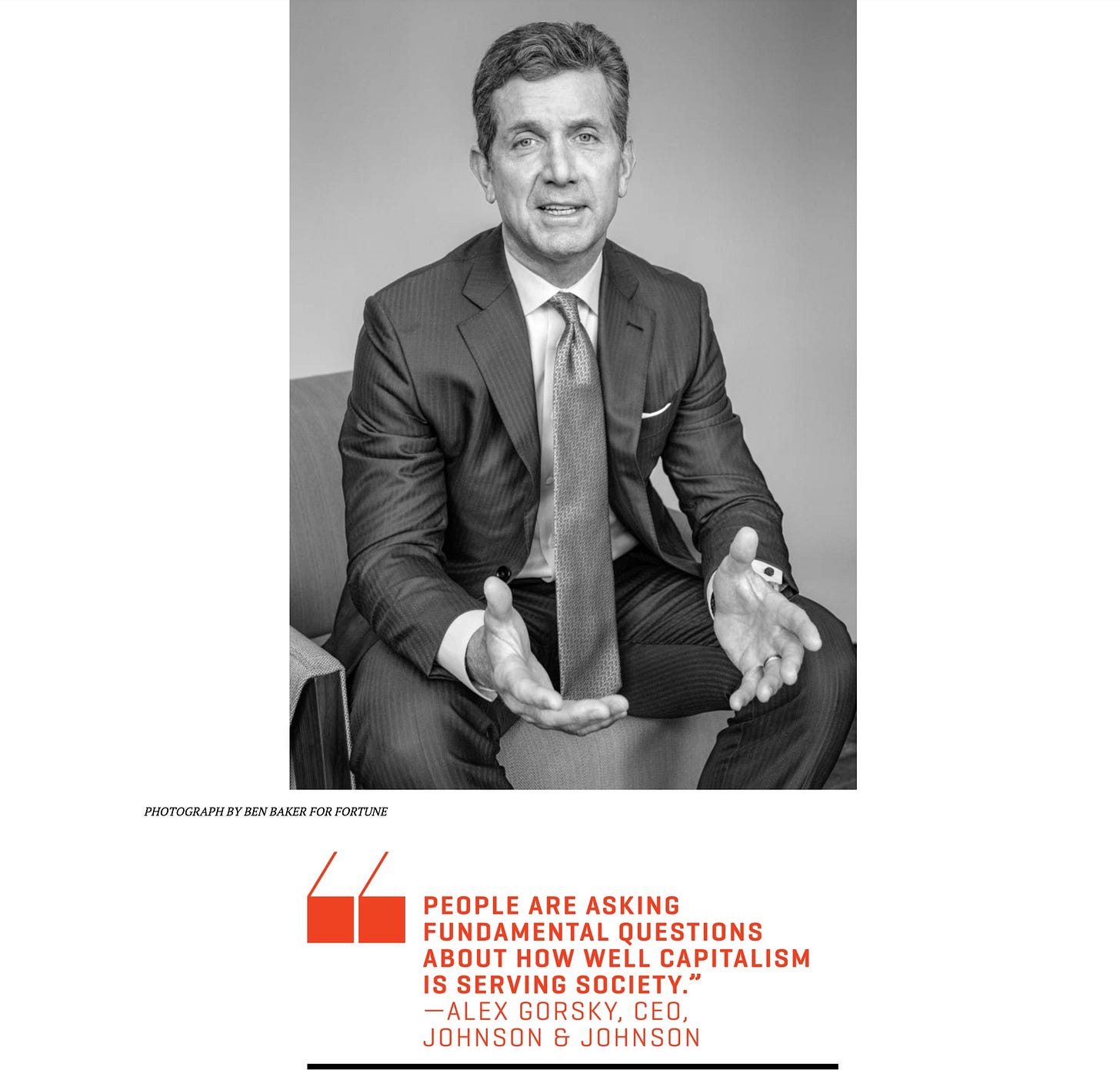 This is how Murray responded to the point.
[This] usually comes down to time horizons. There is an endless playbook of deleterious things companies can do to boost their profits in the short run: gut training programs, eliminate R&D, ignore product risk, scrimp on environmental protections, etc. But if you screw your employees, your customers and the communities in which they operate, you eventually screw yourself. In the long run, shareholder interests and stakeholder interests converge.
This is the same argument leaders are making in another important area called the "employee experience."
Research at Accenture argues that focusing on the employee experience leads to greater productivity and profits. They point out that customers, like employees, "demand personalized, relevant and convenient interactions. If a company fails to meet these 'liquid' expectations, they simply walk away. Above all, they want to choose—and even customize—the experiences companies offer."
They go on to show how companies that are committed to improving the employee experience outperform the S&P 500 by 122%. Similarly, companies that have highly engaged workforces are 21% more profitable than those with poor engagement. I'm seeing similar productivity numbers from my clients.
In short, I believe Murray is right: Organizations that address all their stakeholders—whether through "corporate social responsibility" or "environmental, social, and governance" initiatives—will find that they create far more long-term value than those who fail to do so.
What's your take? Do your company's "social" beliefs drive performance?
Thanks for reading.