Slave to the Lender
Good morning from New Jersey. This is working theology.
In the book of Proverbs, the wise teacher wrote, "The rich rule over the poor, and the borrower is slave to the lender." Individually, we can all understand this. But what if a whole generation is slave to the lender?
The last twenty years have seen extraordinary rises in prices related to healthcare, school tuition, and housing. You can see the price changes relative to other consumer products.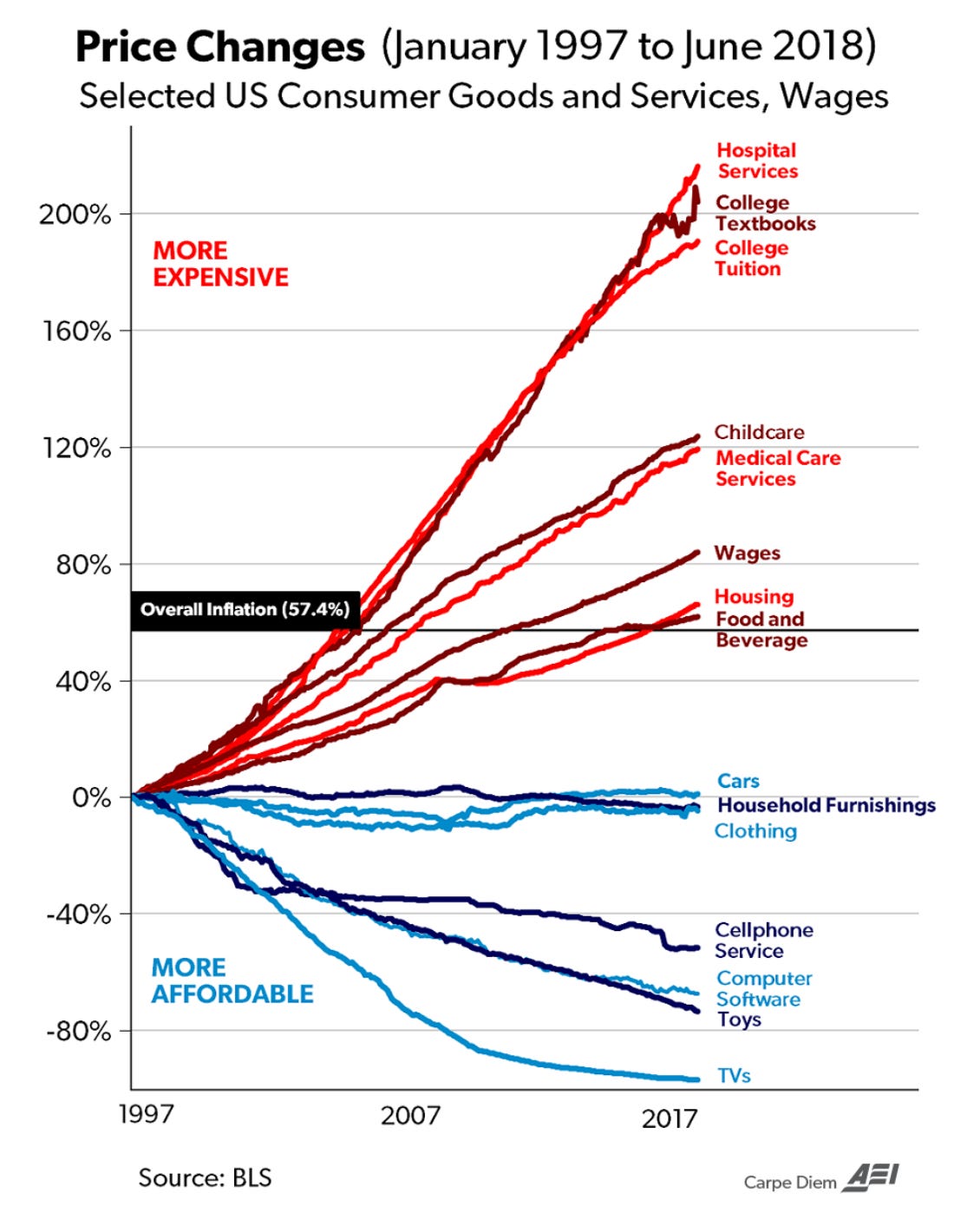 This has forced a whole generation—my generation—to stay behind the curve on generating a higher net worth than previous generations, according to research from the Federal Reserve.
The data shows that, overall, "the typical millennial's net worth is 40 percent lower than that of Gen Xers circa 2001 and 20 percent lower than boomers in 1989, the researchers found."
We entered the workforce at the height of the '07–08 financial crisis, we've seen automation replace many entry-level jobs, which leads to stagnant wages and more competitive labor markets, and we have many products outpacing earnings—necessities like housing, healthcare, and school. (Hopefully the Saudi attacks over the weekend will at least keep oil prices from exploding!)
This doesn't include another debt looming over the horizon—the national debt.
As of this morning, the US national debt is over $22.5T, or 106.1% of GDP. While that's not as bad as other economies (Japan, 238.2%) and other indicators look strong, at some point future generations will have to deal with it. The odds look slimmer as the days pass.
For example, this year alone we've spent $1.6 billion per day on interest of our national debt, an increase of nearly 10% over last year. This is how it might look for us a decade from now.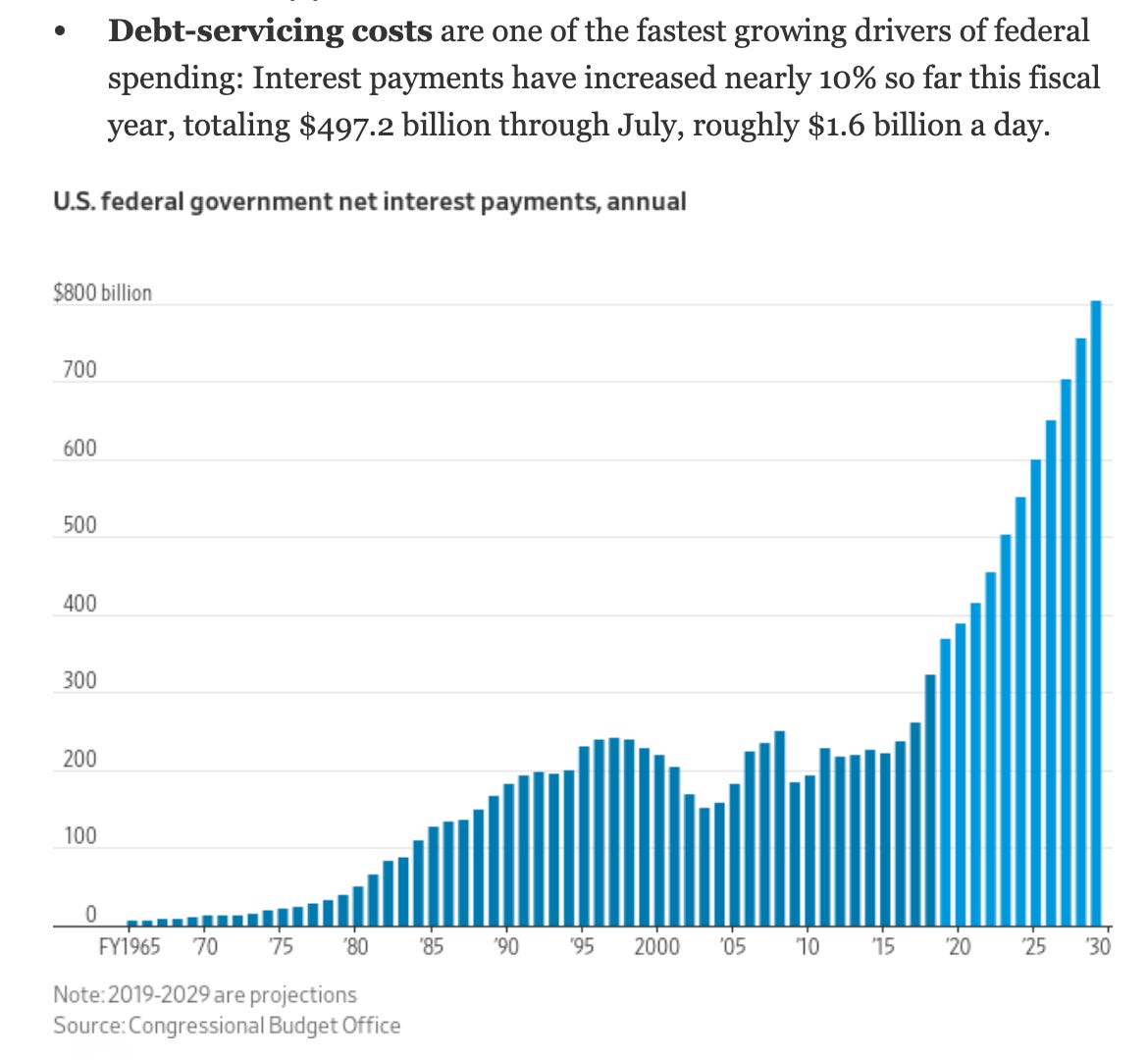 My hope is that our generation will find creative solutions to decrease our debts, increase our standard of living, and liberate our posterity—from slaves to lenders.
Thanks for reading.