Nonprofits Need Profits
Good morning. This is working theology.
When you're the leader of a business, financial knowledge is essential. You need to manage cash flow to pay your employees, balance a budget to keep the lights on, and drive profit to sustain the business for the future.
If you're the leader of a church or nonprofit, financial knowledge is equally essential. Without proper management of resources, you can't serve the communities in which you're operating.
One question in my accounting textbook asks, "'The accounting systems described in this book apply to corporations and are not appropriate for nonprofit organizations.' Do you agree? Explain."
The answer provided by the professor explains, "No. The fundamental accounting principles apply equally to nonprofit and profit-seeking organizations. Managers and accountants in hospitals, universities, government agencies, and other nonprofit organizations use financial statements. They need to raise and spend money, prepare budgets, and judge financial performance. Nonprofit organizations need to use their limited resources wisely, and financial statements are essential for judging their use of resources."
Nonprofit organizations need to use their limited resources wisely. This is more important today for churches than it's ever been. While church attendance dwindles, budgets dwindle right alongside it. Church leaders need to become more familiar with how to manage their limited resources.
Some data from Gallup puts this in historical perspective. They find that church membership has declined 20% in the last 20 years.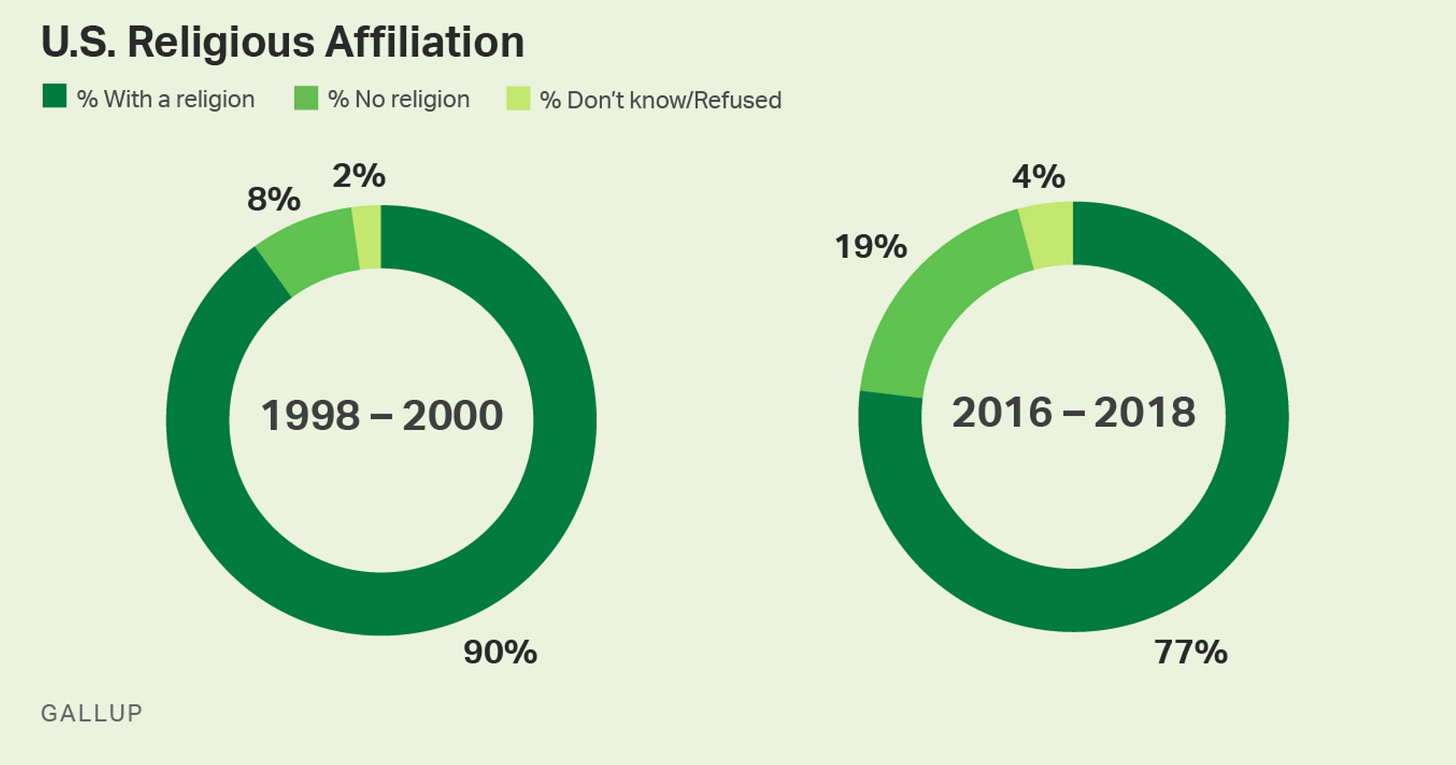 In nearly four years of seminary classes, I didn't have a single class on finance, economics, or accounting, though I was being trained to become a religious leader. Church leaders manage the same financial statements as CEOs, but unlike many for-profit leaders, they lack the training to understand the information found in those statements.
Of course, theological curricula have to cover over 3,000 years of history, so there's a lot to pack into only a few years. And of course churches have boards and elders with financial knowledge, but this isn't always the case for many churches, especially smaller congregations or rural locations. The theological student also may have had financial training in undergrad, but this, in my experience of other seminary students, is rare.
In the near future as our culture grows less and less religious, church leaders will be called to manage fewer resources, raise more capital, and make wise judgments based more closely on their financial performance, because even nonprofits need profits.
Their future depends on it.
Thanks for reading.