Don't be all things to all people.
On the law of market share
Good morning. This is working theology.
At work we talk a lot about "the law of market share." It means that a market leader in any category has only about 20% of their market—which means the leader captures only 1 in 5 customers. This is true regardless of industry.
For example, here's a market share graph for applicant tracking systems, the portals through you which apply for a job. The category leader as of 2017 was iCIMS.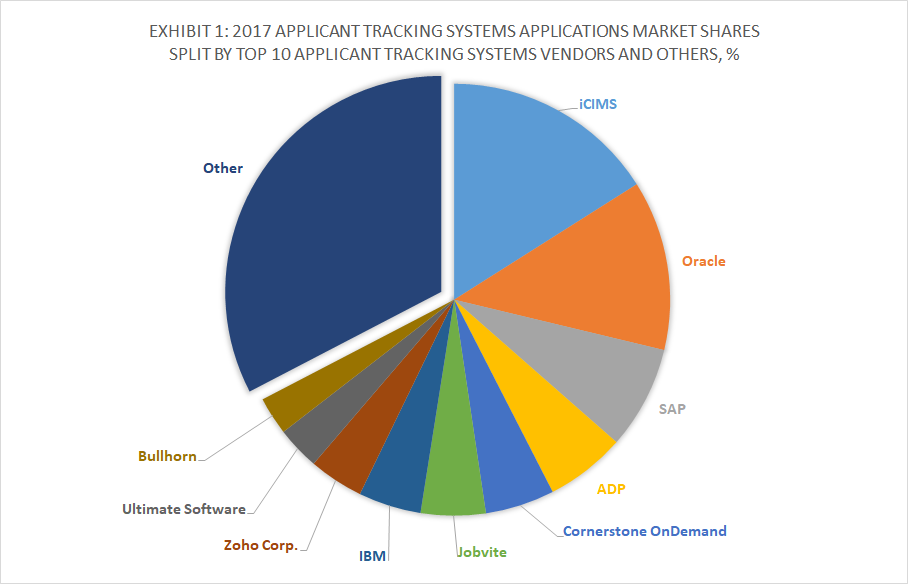 We use this to inform our marketing. Target your ideal buyer and speak only to them with a polarizing, even alienating, message.
The lesson here is that to be a great leader, you don't have to appease everyone. You have to appease only 1 in 5 people, which means you can be an alien to most people and still get things done.
Jesus would have been a great marketer. You'll often find him saying things like, "I have not come to call the righteous, but sinners," or "I did not come to bring peace, but a sword."
Today, don't be afraid to say what you need to say, even if it alienates some. You cannot be all things to all people.
Thanks for reading.